NO HASSLE, QUICK SET-UP & COMPACT STORAGE: Midsize Table Tennis Table comes 100% preassembled. The table features legs that easily fold underneath like a card table. Easily stored in closets or under the bed. Dimensions: 6 ft by 3 ft, the table top is 12MM mdf board. The leg material is made of iron. Storage dimensions: 36" x 36". The weight is 55 lbs.

Standard table tennis table height with a smaller surface space is perfect for compact areas like apartments, kid rooms, basements, or dorm rooms. It feels like you're playing on a regulation-sized ping pong table at 2/3 the size. Heavy duty aluminum frame keeps the table sturdy yet lightweight and the smooth playing surface gives the perfect bounce for hours of seamless rallies.
The multi-purpose table is great for entertaining when not in play. Perfect for crafts, playing poker, board games, or cup pong. Take it to the beach, camping, or to a backyard BBQ. 
To purchase a table, please fill out the form below and we will contact you.
2PONG PADDLES, NET AND TABLE BUNDLE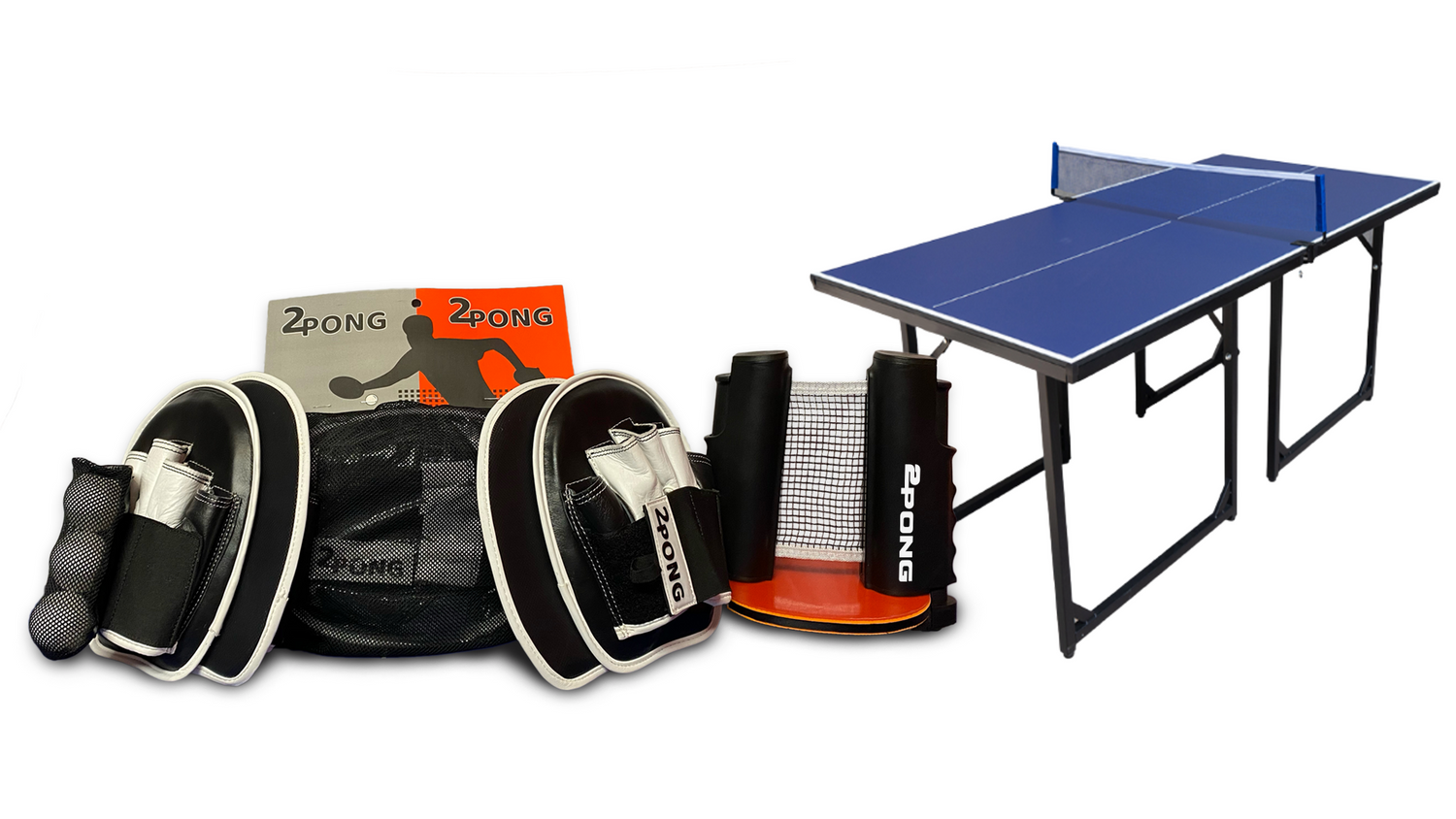 The 2Pong Paddles, Net and Table Bundle includes everything you need to play. Perfect for your home or taking it on the go. With this bundle you can play 2Pong anywhere in the world! Bundle includes 1 package of 2Pong Paddles, 1 2Pong Retractable Net, and 1 2Pong Midsize Table.
To purchase a bundle, please fill out the form below and include in your message your interest in a bundle.
Table/Bundle purchase form